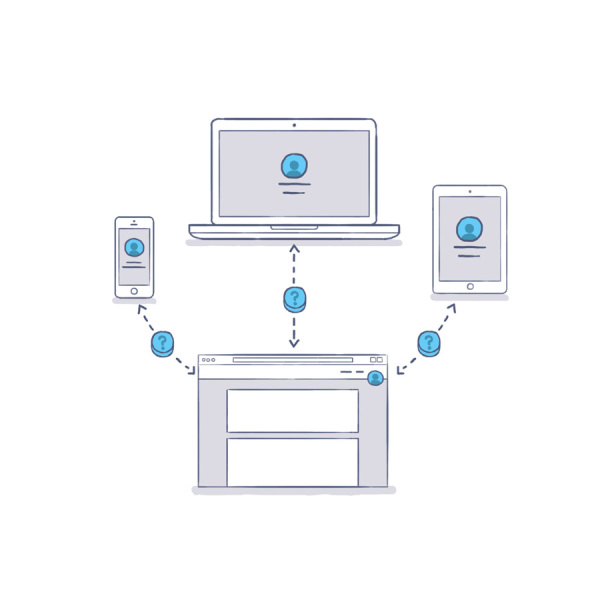 Multi device service and personalisation
Each device/interface the user is using 

the Glome enabled service with, get's an own SoftAccount. These SoftAccounts can only be linked together by the user, as neither Glome nor the business knows who the user is. Thus the user can connect any device, and disconnect when done.
Everything that is connected

can be Glomified. 
Start on mobile, continue on laptop and finish on the tablet - it's as easy as sending yourself a link.